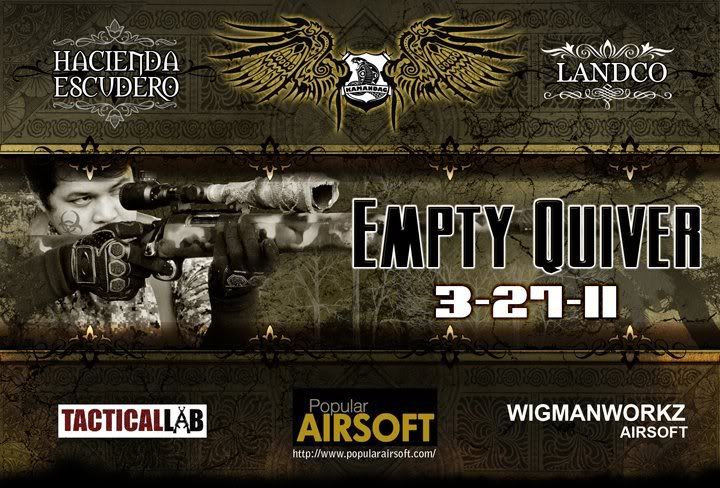 LandCo Pacific Corporation, Hacienda Escudero, KAMANDAG
with Team Project Phoenix, Tack85, Popular Airsoft, Philippine Army Brigade 202 and
FilAirsoft
Empty Quiver
A Mission Simulation Airsoft Event
EVENT DATE: 27 March 2011
LOCATION: Hacienda Escudero, San Pablo City, Laguna/Tiaong, Quezon (just 1 and a half hour
drive from Manila)
MAP
Manila to Hacienda Escudero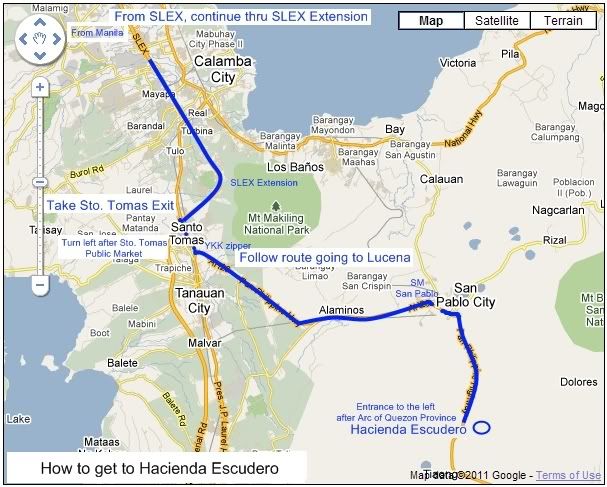 Please Click Here for a Higher Resolution Map
Game Type: Mission Simulation - A new game type concept mixing the best of Mil-Sim games,
Speedball, and video game FPS Shooters.
=====================================
GAME FEE: PHP3,000 per participating Team
The game fee is good for maximum of 10 persons per team who will be allowed to play for the
event. Friends and family are welcome to join in on the fun. Use of the Hacienda Escudero
Clubhouse swimming pool is FREE. Kayak ride is FREE. Fishing in Hacienda Escudero is FREE.
Free to use for every member of a players party! Snacks included for players.
Limited special gift packs from our sponsors for early registrants.
Lunch will be available for sale in Hacienda Escudero at reasonable prices.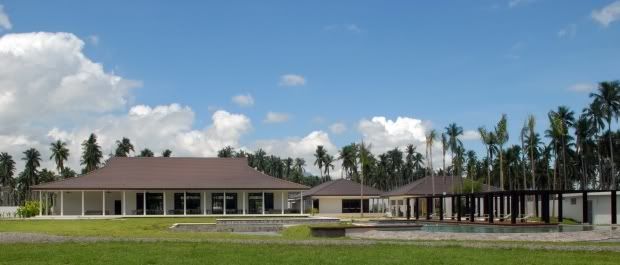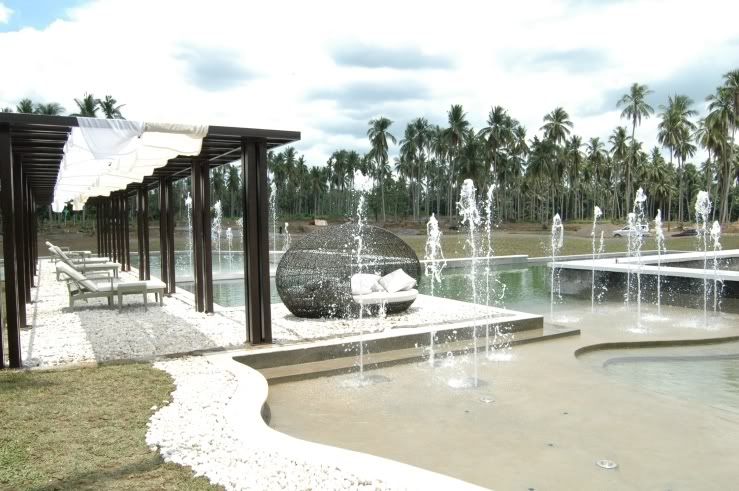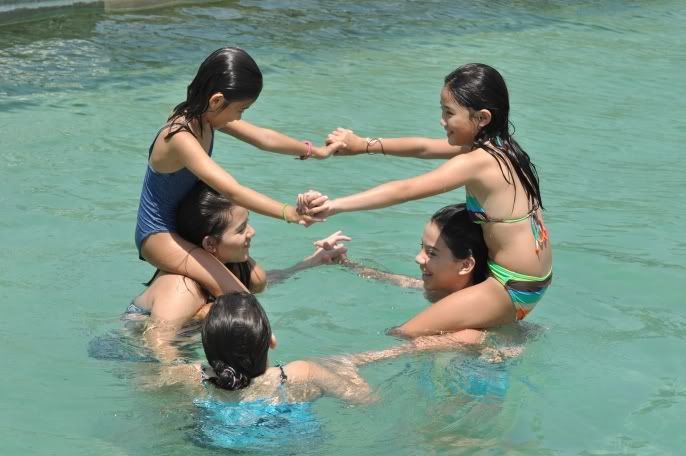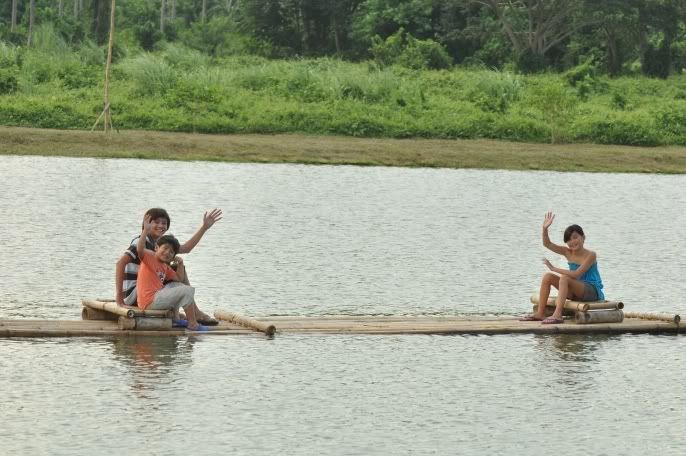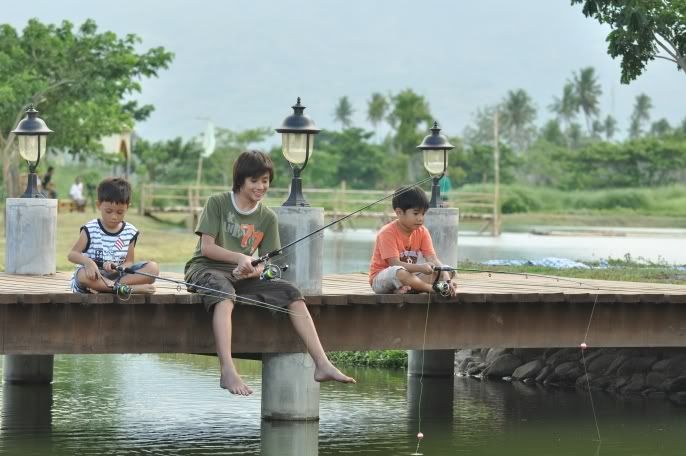 =====================================
Team Composition: 8 to 10 man per team.
470 FPS for AEG/GBB Rifles - 3 magazine per mission limit (or 900 bbs max).
350 FPS for GBB Pistols - 3 magazine per mission limit.
Optional:
Airsoft Grenades/Grenade launchers allowed. 4 grenades per mission limit.
520 FPS for Sniper Rifle (bolt action only) - 1 magazine per mission limit.
Only 2 players are allowed to be snipers per team.
470 FPS for Light Machine Gun weapons (M249/M60/M4 with Box Mag) - 1 Box Mag
per mission limit. Only 1 player is allowed to be a LMG player per team.
Radios are allowed.
Smoke Grenades (Non-Explosive) are allowed.
Opposing Force Per Mission: 6
520 FPS limit for Sniper. 1 magazine limit.
470 FPS limit for others. 2 magazine limit.
Breakdown classified
=====================================
Missions: 3 missions in 3 different Camps, 15mins per Mission
Objectives Per Mission: 1 primary Objective, 1 Secondary Objective, PowerUps
Scoring System:
Point system scoring
a. Team with the highest points wins
b. Scoring
i. Game 1
1.Mission accomplishment = 15 points
2.Elimination of all opponents = 5 Bonus points
3.Accomplishment of mission in 10 minutes or less = 10 Bonus points
4.Non accomplishment of mission = 10 points
5.Maximum points = 30
ii. Game 2
1.Mission accomplishment = 15 points
2.Elimination of all opponents = 5 Bonus points
3.Accomplishment of mission in 10 minutes or less = 10 Bonus points
4.Non accomplishment of mission = 10 points
5.Maximum points = 30
iii. Game 3
1.Mission accomplishment = 20 points
2.Elimination of all opponents = 5 Bonus points
3.Accomplishment of mission in 10 minutes or less = 15 points
4.Non accomplishment of mission = No points
5.Maximum points = 40
iv. Over-all points – 100
v. In case of a tie, Chief marshal shall consider the following (applicable to game
3 only): (in chronological order)
1.Shortest time mission was accomplished
2.Number of players alive
3.Number of OpFor hit
=====================================
REGISTRATION: Registration
Teams must register online prior to the event.
You can register here: http://campkamandag.proboards.com
=====================================
Payment:
Payment must be made on or before March 21 thru bank deposit or online via credit card.
Allied Bank San Pablo City branch
Harold Tan Ong
1060-16332-4
Please fax (049-5612048) or email at servantes@gmail.com a scanned copy of the deposit slip
with the team making the payment indicated within.
Online Payment by credit card with PAYPAL
www.paypal.com
:
Paypal email: servantes@gmail.com
Please include the following when paying thru Paypal.
-Team Name
-Team City/Province
-List of participants
**All refunds will not be entertained.
=====================================
EVENT PROGRAM:
8am-9am Registration
10am-12pm - Game Proper
12pm-1pm - Lunch Break
1pm-4pm - Game Proper
4pm-5pm - Award Ceremonies
Awards:
Earliest Registrants
Farthest Team
Best Team Uniform
Best Load Out
Best Gun
Rafle Prizes
By joining the Empty Quiver game event and paying the corresponding game fee, you are hereby
agreeing to the following stipulations:
1. You will abide by the adjudication process set forth by the organizers.
2. You are willing to submit to the authority of the game marshalls and respect and abide by
their decision.
3. In case your team is disqualified, you agree that any and all payments and fees paid for
the game shall be forfeited in favour of the tournament organizers.
4. Regardless of the reason, any and all payments made to the tournament organizers are
strictly non-refundable.
5. In case there is a major issue or conflict to be resolved, the head marshall shall be the
sole deciding authority and you shall respect and abide by whatever
decision the head marshall promulgates.
6. You agree that the organizers and marshalls shall hold the entire team liable for the
individual actions of its members.
7. You agree to sign a waiver form prior to running the game course; in the event you refuse
or fail to sign the waiver form, the organizers will not allow you to
participate in the game and you will automatically be disqualified and your payment shall
likewise be automatically forfeited in favour of the game organizers.
8. You agree to the maximum limit of 520 FPS for bolt action rifles and 470 FPS for others
with 0.20 BBs. Failure to comply will be an automatic ejection from the game
site. If three (3) team members are found to have exceeded the maximum FPS limit, the whole
team will be expelled. Random chronograph readings during games will be
enforced.
9. You agree to follow the Game Site Rules and KAMANDAG Rules Of Engagement and Regulations.
=================
GAME SITE RULES:
=================
DO NOT LITTER
Trash bags will be provided for each team. Hacienda Escudero is one of the most beautiful
locations in our country, please help us preserve its beauty.
DO NOT SHOOT ANY ANIMALS SPECIALLY BIRDS
Hacienda Escudero, and Villa Escudero within it is the only resort recognized by the
government as a natural avian sanctuary. Violators will be penalized to the full
extent of the law.
Hacienda Escudero Clubhouse Facility Rules
Do Not Litter
Proper Swimming Attire when using the pool
Strictly No real Firearms allowed
===========================================
KAMANDAG Rules Of Engagement and Regulation
===========================================
1. Safety First on the playing field (warzone)
- No Real Firearms
- No players are allowed if under the influence of Drugs or Alcohol
- No goggles/mask, no play
- Maximum Velocity 520 FPS using 0.20g BBs for bolt action rifles
- Maximum Velocity 470 FPS using 0.20g BBs for AEG/GBB rifles
- Maximum Velocity 350 FPS using 0.20g BBs for GBB Pistols
- Never take off your eye/ face protection on the game field
- Must be atleast 18 years of age
- Wear proper Airsoft attire
2.Standard Safety Gun Rules
- Consider every gun loaded
- Never point the gun to anybody/ anything you do not intend to shoot
- Keep your finger off the trigger until you fire
- Be sure of your target and what is around it
- Be courteous
- Magazine out on Safe Zones
- Guns on safety outside of the playfield at all times
3. One-hit Elimination per mission
- Direct line to body
- Penetrating shot
- Friendly Fire
- Knife kill
- Ask to surrender within 5 meters
- No Ricochet
- Hit Players must go back to Safe Zone for the next mission
- No respawn allowed per mission
4. Gentleman's Game
- After being acknowledged as "Hit", placing an orange cloth provided by the organizers on
their head, raise your gun/ arm over your head while going to the safe zone
- Marshals can disqualify a team who continues to ignore calling themselves out of the game
- Strictly No Hit Call. Shooter cannot call opponent out
- No swearing and obscene language
- No provocation of other participants
- Observe proper decorum at all times
5. No hostages
- No hiding behind non-combatants
- No mixing with non-combatants
- No engaging in proximity of delicate or valuable property
6. No holding or grappling
- No rough physical contact between players
- No holding on to opponent or opponent's gun
7. Avoid Inflicting Unnecessary Pain
- Avoid point-blank shooting, ask for surrender
- Avoid blind-fire
- Immediately stop shooting players signifying hit
8. Dead men tell no tales
- No coaching from any non-combatants (marshals, eliminated players, spectators, bystanders,
etc)
- Radios must be turned-off when a combatant is hit
9. No time out
- Player must overcome equipment malfunction or temporary difficulty without calling "time
out", otherwise player must eliminate him/ herself from the game.
10. MARSHAL'S DECISION IS FINAL
======================================
Special Thanks goes to following:
- the Escudero family, specially to Tita Rose Escudero.
- Hacienda Escudero and LandCo Pacific
- Team Project Phoenix for all their help and support
- Tack85 for all their help and support
- Philippine Army Brigade 202 for their cooperation.
======================================
Visit us online at
[URL]facebook.com/kamandagairsoft[/URL]
[URL]campkamandag.proboards.com[/URL]
Any questions, please don't hesitate to ask and we'll get to you asap!